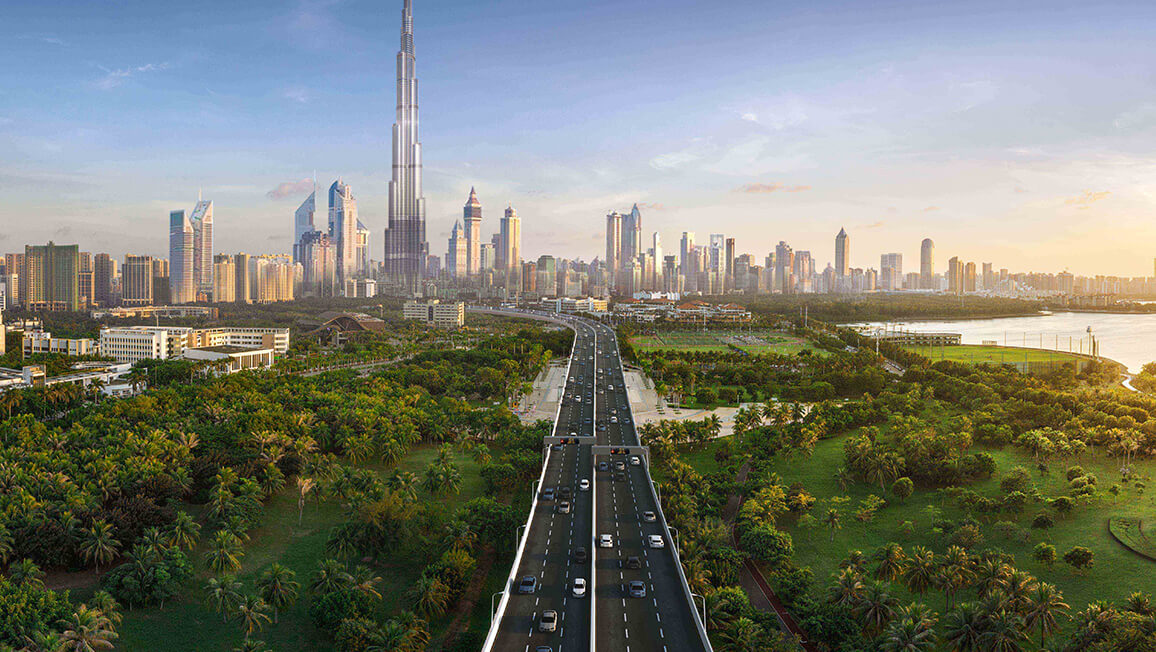 Enhanced Quality of Life
The Dubai 2040 Urban Master Plan aspires to double the size of the green and recreational spaces and areas dedicated to public parks, distributing it to serve the growing population, as well as establishing several green corridors to link the service areas, residential areas, and workplaces, facilitate the movement of pedestrians, bicycles, and sustainable mobility means across the city, in coordination with developers and government departments.
Furthermore, the land area used for hotels and tourist activities will increase by 134%, while that used for commercial activities will increase to 168 square kilometers, enhancing Dubai's position as a global hub for innovative start-ups, international corporations, and strategic investments. The land area allocated to education and health facilities will also increase by 25%, while the length of public beaches will increase by as much as 400% in 2040, and their area will increase from 21 km to 105 km. Furthermore, the percentage of services provided on public beaches will increase by 300% by 2025.
To view the latest news, please click on the link below:
http://dubai2040.ae/en/news/
Connect with us
Communicate with us via any of the following channels