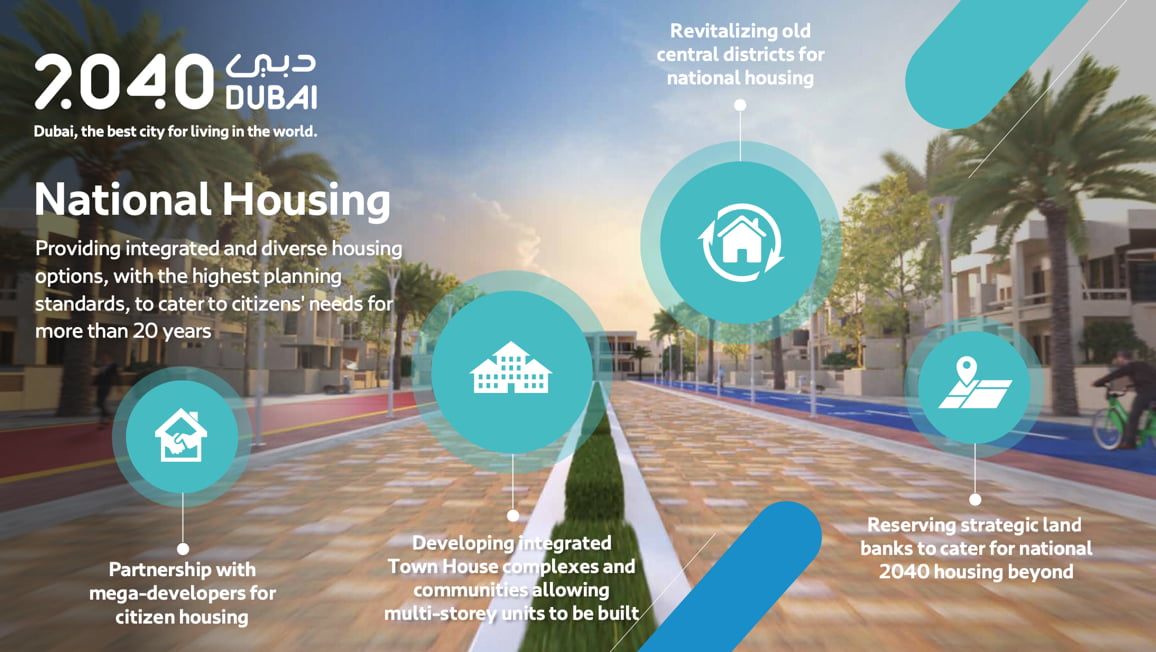 Dubai's National Housing Policy
His Highness Sheikh Mohammed bin Rashid Al Maktoum, Vice President and Prime Minister of the UAE and Ruler of Dubai has ordered the allocation of AED65 billion to the Emirati Housing Program in Dubai and will supervise this integrated National Housing Policy. The budget will be spent over the next two decades to provide quality housing for Emiratis.
His Highness has approved the national housing policy with the goal of changing the shape of residential neighborhoods for citizens in the future to provide the best lifestyle and environment with the highest standards for families.
Highlights of Dubai's National Housing Policy
The plan includes providing integrated and diverse housing options, with the highest planning standards, to cater the citizens' needs for the next 20 years, as the space allocated for national housing will increase to 1.7 billion sq. ft
Provision of 4,000 land plots and houses to citizens of Dubai at a cost of AED5.2 billion, as part of the first phase of Emirati housing program.
The limit for interest-free housing loans has been raised to AED1 million for eligible categories.
Launching of a digital platform for Emiratis enrolled in Dubai's national housing program to exchange grants, land plots and housing units among themselves.
To view the latest news, please click on the link below:
http://dubai2040.ae/en/news/
Connect with us
Communicate with us via any of the following channels